Mirabaud was founded in Geneva in 1819. Over time, it has developed its business and is in the meantime an international banking and financial Group. Mirabaud offers to private individuals, institutional clients, enterprises and finance professionals, highly customized investment advice, and asset as well as wealth management services.
The Group has approximately 700 employees with offices in Switzerland (Geneva, Basel and Zurich), in Europe (London, Luxembourg, Paris, Madrid, Barcelona, Valence, Seville and Milan) and overseas (Canada and United Arab Emirates).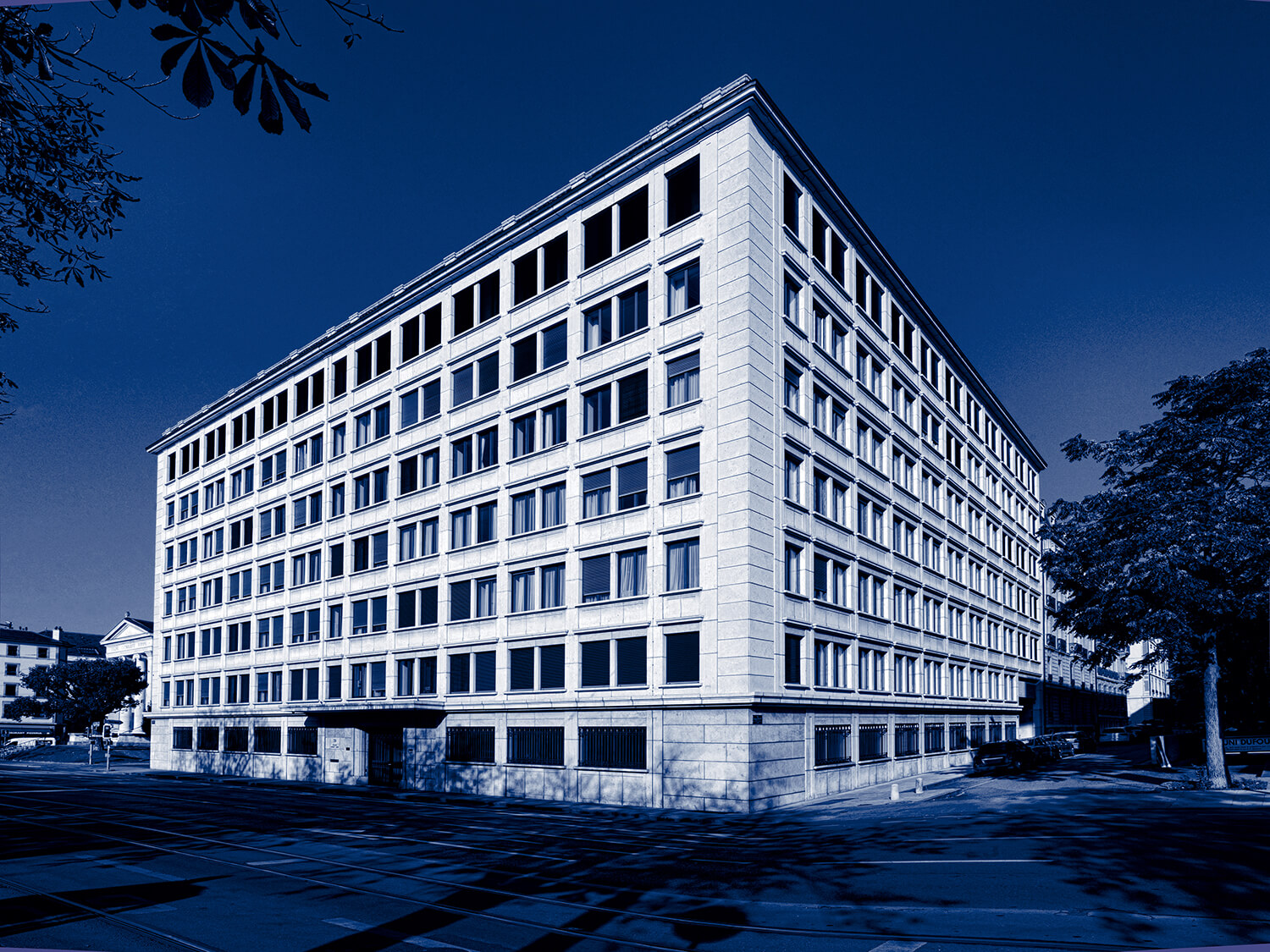 Mirabaud offers its Swiss and international clientele a range of bespoke financial and advisory services in three core areas of activity:
Headquarters
Mirabaud & Cie SA
29, boulevard Georges-Favon
CH - 1204 Geneva
Tel. +41 58 816 22 22
Fax. +41 58 816 28 16
Wealth Management
As the Group's primary vocation, wealth management at Mirabaud is founded on customised advice and solutions tailored to the specific needs of each client. These include discretionary asset management, investment advice, wealth planning in the broader sense, occupational pension, corporate advisory and independent wealth management services.
Asset Management
Management services for institutional clients are built around a conviction-based strategy and a selection of products focused on long-term returns. The Group's Asset Management division specialises in the investment and management of assets, and also offers a range of funds and mandates whose investment strategies are devised on the basis of solid analyses.
Brokerage
In its role as independent advisor, Mirabaud has served as an intermediary for professional and corporate investors in the field of execution and brokerage for more than 25 years. From its privileged position at the heart of the markets, Mirabaud also offers research, analysis, strategies and recommendations. The Group is also a recognised expert on the capital markets.
Managing Partners
Yves Mirabaud (Senior Managing Partner)
Antonio Palma
Lionel Aeschlimann
Camille Vial
Mirabaud & Cie SA
Switzerland
International
Madrid
Mirabaud & Cie (Europe) SA
Valence
Mirabaud & Cie (Europe) SA
Seville
Mirabaud & Cie (Europe) SA
Milan
Mirabaud Asset Management Limited, Representative office
Montreal
Mirabaud Canada inc
Dubai
Mirabaud (Middle East) Limited
Mirabaud (Asia) Limited
Hong Kong