Founded in 1869, the private bank acquired on July 1st, 1976 by MM Mourgue d'Algue & Cie benefits from more than a century of wealth management know-how. The head office is located in Geneva.
Mourgue d'Algue & Cie are dedicated to preserving the private character of their establishment, offering their clients an individualized wealth and estate management service. Mourgue d'Algue & Cie consider each client's specific needs separately and accompany the client during its lifetime with a personalized and evolving advisory or discretionary management service.
The quality of the relationship is not related of the size of the assets entrusted to our establishment. Mourgue d'Algue & Cie do not prioritize in-house funds, underlining thereby their wealth management philosophy and researching for their client the best and most suitable investment solutions. Where necessary, Mourgue d'Algue & Cie may call on competent external partner organizations with whom they have developed long, stable and trustworthy relationships.
Mourgue d'Algue & Cie are based in Geneva and employ about 20 staff members in addition to the partners.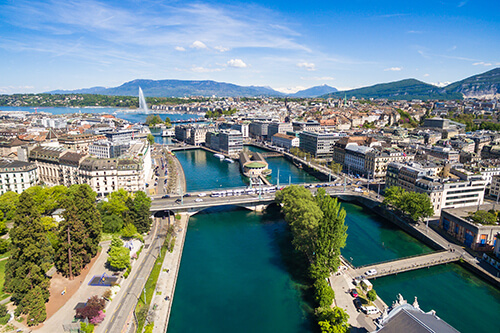 Headquarters
Mourgue d'Algue & Cie
5, rue de la Fontaine
P.O. Box 3485
CH - 1211 Geneva 3
Tel. +41 22 319 76 76
Fax. +41 22 319 76 77
Private Wealth Management
Custody
Securities Trading
Investment Advisory
Legal Assistance and Tax Planning
Individual Safe Deposit Boxes
General Partners with Unlimited Liability
Pierre-André Mourgue d'Algue
Swana Mourgue d'Algue
Management
Fabian Eichmüller
Mourgue d'Algue & Cie
Geneva
Mourgue d'Algue & Cie
5, rue de la Fontaine
P.O. Box 3485
CH – 1211 Geneva 3
+41 22 319 76 76
+41 22 319 76 77
www.mabank.ch